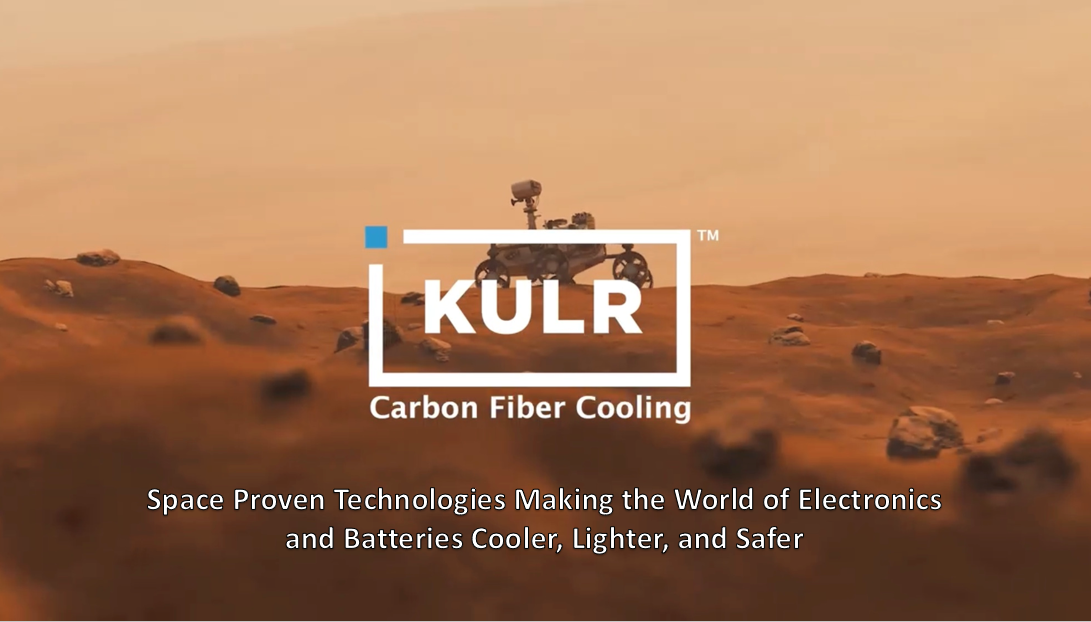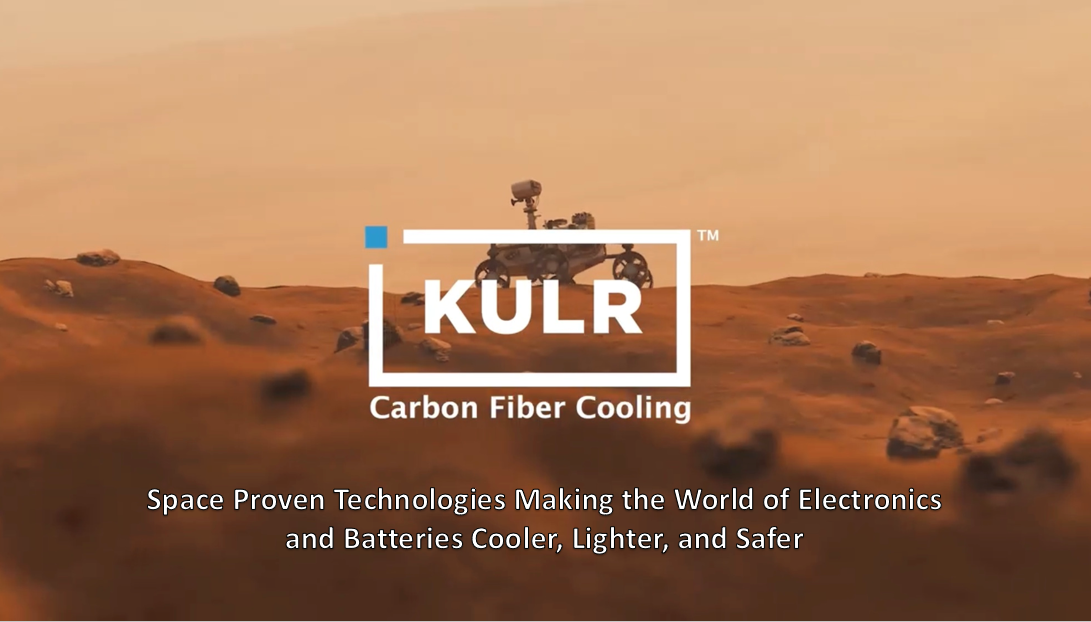 KULR Technology Group (NYSE-AMER: KULR, $KULR) may have had a soft quarter on the revenue front, but by no means should investors think that's the new norm. Based on its report, far from it.
In fact, other than soft revenue numbers attributed to some very challenging pandemic-related logistical hiccups, $KULR showed in its Q1 report that it made significant strides on the operational front that should translate into potentially exponential shareholder value growth during the remainder of 2022.
And here's the better news. The pandemic, at least its effect on business, is winding down. While it may not be business back to normal just yet, blue skies are indeed ahead. And for the companies that survived, especially those considered leaders in their space, they appear to be entering the back half of the year exceptionally well-positioned to earn back the momentum stifled in 2021. KULR will be one of them. And their run could come sooner than later after inking a financing deal that provides considerable operational runway into 2023.
Thus, trading near multi-month lows, a now well-funded KULR may be presenting one of those "too good to ignore" opportunities to buy shares of an excellent company at appreciably undervalued prices.
Video Link: https://www.youtube.com/embed/cqFtv-RjT0I
A Massive Funding Deal, New Markets In-Play
Still, windows of buying opportunity can close quickly. And KULR's might, after announcing in May, that they entered into separate transactions for both a note and a standby equity purchase agreement allowing KULR to access up to $55 million in additional capital. That funding is intended for procuring battery cell supplies and other key materials.
Remember, too, the funding opportunities come after KULR announced increasing its workforce three-fold during the last quarter. That reinforces the assumption that good things, revenue-generating things, are happening behind the scene. And with cash and talent to capitalize on and maximize items on the business agenda, the back half of 2022 could be exciting for KULR and its investors.
A potentially significant revenue-boosting project is now underway. KULR announced securing inventory allocations in anticipation of ongoing demand from its key end markets, expecting to procure lithium-ion battery cells providing up to 500-megawatt hours ("MWh") of energy capacity, enough to power approximately 40,000 homes using currently available domestic energy storage options. It's a potentially massive deal, too.
Targeting specific applications for the energy storage and e-mobility markets, KULR believes the battery cell supplies put a $250-$350 million revenue-generating opportunity in its crosshairs. Even better, to make sure they effectively monetize the opportunity, they are taking steps to mitigate supply chain and manufacturing costs and risks by using some of its funding to bring much of its production capabilities to North America.
And there is more good news. KULR announced securing a battery safety contract with NASA to test its lithium-ion cells for future battery packs designed for the Artemis Program, a series of US-led international human spaceflight programs. In that deal, KULR will be processing up to 10,000 lithium-ion cells per week and preparing for tests performed by NASA, the Department of Defense ("DoD"), and others completing crewed flighted missions.
Since the DoD was mentioned, it's an excellent time to highlight that KULR was awarded three additional contracts with DoD prime contractors to implement its carbon fiber cathode solution for high-power magnetic and other covert pulse weaponry initiatives. With military contracts quickly scoring in the billions, pay attention to KULR's role. A deal in the hundred million dollar range, considered small for munitions, wouldn't be a bad score either.
That's not all they did.
Expanding Opportunities In Its Core Business
KULR added an additional and potentially substantial revenue-generating shot on goal to its mix after releasing a passive propagation resistant ("PPR") solution in its KULR-Tech Safe Case product family for maritime lithium-ion battery safety. This can be a big deal, noting that it's the only known PPR solution meeting the upcoming United States Coast Guard's new safety requirements for the passenger vessel industry.
Not only does it meet the requirements, but the market opportunities can also branch out to serve and provide additional battery safety options for the cargo, fishing, and cruise verticals. The KULR PPR solution prevents cell to cell thermal runaway propagation as well as heat, fire, and explosion from exiting the KULR-Tech Safe Case enclosure. The combined market opportunity could fetch billions over the long haul. And being first-to-market is an excellent position to exploit.
Another opportunity created from its core focus, KULR, was selected by a multinational technology conglomerate to supply a proprietary carbon-fiber solution for a core component in sensing electrical nerve signals to control navigation through virtual environments. It's an important foundational partnership that marks KULR's entry into the Metaverse. In this emerging industry, KULR expects to exploit potentially extraordinary opportunities as the sector continues its torrid pace of growth. Again, KULR's in early.
The busy quarter, at its core, may have done the best of several things. But the most significant benefit from the hard work is that KULR's demonstrable steps taken support its current operations and future-proof its business. That's timely since remnants of supply chain challenges linger in the U.S., and new mandated COVID-19 lockdowns in China could squeeze business in the early parts of Q2. Keep in mind that in Q1, a significant inventory buildup in China delayed over $300,000 in revenues. But, with KULR expecting them in Q2, things looking less than impressive in Q1 will be better represented this quarter.
KULR's commentary implies that's the case. They noted that taking decisive action solidified their access to capital and was instrumental in procuring high-value and high-demand battery supplies. In 2022, it's expected that KULR will procure battery cell supplies equaling up to 500 MWh of energy capacity to ensure their ability to continue meeting the outsized customer demand already in the queue. In addition, KULR has shown itself quite proactive in investing in and focusing on its core growth segments in energy storage, e-mobility, and safe transportation of lithium-ion batteries within the entire battery management lifecycle.
In turn, the company and its investors could expect further commercialization in those market segments. Of course, they can do so quickly by leveraging already established partnerships to expedite R&D capabilities and product development. Partnerships helping to make that happen include several with top-tier companies in the aerospace, defense, government, and regulatory sectors.
Reasons To Be Optimistic
Indeed, there's quite a lot on KULR's plate. However, it's important to note that they aren't spread too thin with plenty of cash available and a recently strengthened operating team. Quite the opposite, in fact. The mission at KULR is accretive, and the company has been careful to make sure its interests assimilate with its core technology. In doing so, KULR has gotten larger quickly but at the same time maintained its position as a leader in providing state-of-the-art battery-safety technology to billion-dollar industries that rely on lithium-ion power. These include revenue-generating opportunities from manufacturers of electronic vehicles, consumer products, the space industry, and consumer products markets.
Keep in mind that KULR is guiding for a healthy Q2 and a robust finish to 2022. The majority of that growth will likely result from lithium-ion batteries' surging demand and associated safety needs that power millions, even billions, of mainstream products. Remember, while the energy provided from these small but powerful products is fully appreciated, they lack one vital component- inherent battery safety integration. And that's where KULR expects to find a potentially massive payday.
In fact, the magnitude of the market proposition is astounding. In-play already is the entire and massive battery-powered marketplace that lacks even basic protections against battery-caused fire and explosion. A screw-down cover or "slide in place" housing over a battery doesn't provide the needed protection. The more frequent publishing of videos showing exploding cars, phones, hoverboards, and industrial equipment proves that point.
Moreover, while today's dollar opportunities are massive, the markets mentioned are just the starting point. As lithium-ion power becomes more mainstream, adding to its already enormous use, KULR's market opportunities will grow alongside. And with the risks of fire and explosion only expected to increase and get potentially more powerful, especially as these power capsules get more densely packed, KULR is in the right markets at the right time. But the better news is that they also have the right products to meet a compelling need. The biggest brands and companies in the world are taking notice.
KULR has signed multi-million dollar contracts and is advancing development deals with industry behemoths, including NASA, Lockheed Martin (NYSE: LMT, $LMT), Johnson Controls, Leidos (NYSE: LDOS), and the Andretti United E Team racing group. Few, if any, other micro-cap names can come close to boasting of a similar Who's Who client list.
But those clients are more than big on a commercial scale; they also tend to sign large contracts.
Critical Need For Embedded Battery Safety
One was made with Volta Energy Products. In that agreement, KULR announced a multi-million-dollar contract for its PPR solution suite to be integrated with certain Volta. The initial value of the contract is $1.6 million, which constitutes more than 50% of KULR's 2021 revenues. Still, while an impressive deal to start, it could lead to more substantial contracts as this Viridi Parente, Inc. owned company intends to utilize KULR's battery safety solutions for stationary and mobile lithium-ion battery power systems. But there are more deals to like.
KULR's recent acquisition of Centropy AB's innovative technologies also adds considerable value, both intrinsically and inherently. The thermal management technologies acquired through this deal can be seamlessly integrated into their existing portfolio of technologies and services for meeting demand in industries like artificial intelligence, cloud computing, and cryptocurrency mining – each presenting significant new market opportunities.
Those deals add to a recent contract with Lockheed Martin worth more than half a million dollars to test and potentially integrate KULR's PPR battery solutions on a substantial scale. If so, it's a working relationship likely to send revenues exponentially higher. Still, while deals with Volta and Lockheed Martin bode well for KULR's PPR-related revenue-generating future, its battery transportation solutions are also earning attention. An agreement with Retriev, the largest lithium-ion battery recycler in North America, puts that market into play today.
And beyond working with the largest lithium-ion battery recycler on the continent, KULR is also participating in the U.S. Department of Energy's lithium-ion battery lifecycle initiative with Clarios to improve manufacturing processes and reusability of lithium-ion battery technology. The interest from the DoE validates the importance of battery-safety technology to private interests and national ones.
Simply put, KULR has its hands on many deals, and each can be a substantial revenue driver in 2022 and after.
Getting in Front of a Breakout 2022
Thus, in a word, the investment proposition offered by KULR can be summed in one word- phenomenal. And that's not an overzealous bullish sentiment. It's an adjective based on totaling KULR's sum of its parts, its top-tier business relationships, and ability to penetrate key markets with best-in-class battery safety technology. And the best news of all, KULR is starting to hit its stride.
Thus, at roughly $1.60 a share, KULR stock is more than attractive; it presents a compelling and timely investment opportunity. Knowing that KULR today has $50 million to draw from, is meeting surging battery-safety demand, and has a management team capable of inking other high dollar deals this year, justifies that sentiment.
Remember, while the revenues side of Q1 was soft, nothing else was. And it doesn't change the fact that KULR is still coming off its best year ever, ending December 31st. Not only that, the revenues that fell short will be accretive to Q2, so those investors paying too much attention to that line are missing the rest of the value-creating updates. The company is telling investors they are hot. And those taking the time to connect the dots are likely to enjoy taking full advantage of KULR's share price weakness, which may have more to do with broader market weakness than company-specific. The facts say the former is the more likely reason.
So, for those that like a bottom-line proposition, here it is: Company filings and management discussion indicate that KULR is in the best operating position in its history. And considering Q1 as a one-off, revenue-generating momentum is still at KULR's back. Add new contracts in play, a beefed-up workforce to meet surging demand, and a new credit facility that can bankroll extraordinary growth initiatives; passing by the share price disconnect may be more than an opportunity missed. It may be a regretful decision.
And with updates expected imminently, a KULR stock price with its first stop at 52-week highs, roughly 125% higher than current prices, may be closer than many think. Hence, investment consideration in KULR Technology is more than compelling; it's timely.
Disclaimers: Shore Thing Media, LLC. (STM, Llc.) is responsible for the production and distribution of this content. STM, Llc. is not operated by a licensed broker, a dealer, or a registered investment adviser. It should be expressly understood that under no circumstances does any information published herein represent a recommendation to buy or sell a security. Our reports/releases are a commercial advertisement and are for general information purposes ONLY. We are engaged in the business of marketing and advertising companies for monetary compensation. Never invest in any stock featured on our site or emails unless you can afford to lose your entire investment. The information made available by STM, Llc. is not intended to be, nor does it constitute, investment advice or recommendations. The contributors may buy and sell securities before and after any particular article, report and publication. In no event shall STM, Llc. be liable to any member, guest or third party for any damages of any kind arising out of the use of any content or other material published or made available by STM, Llc., including, without limitation, any investment losses, lost profits, lost opportunity, special, incidental, indirect, consequential or punitive damages. Past performance is a poor indicator of future performance. The information in this video, article, and in its related newsletters, is not intended to be, nor does it constitute, investment advice or recommendations. STM, Llc. strongly urges you conduct a complete and independent investigation of the respective companies and consideration of all pertinent risks. Readers are advised to review SEC periodic reports: Forms 10-Q, 10K, Form 8-K, insider reports, Forms 3, 4, 5 Schedule 13D. For some content, STM, Llc., its authors, contributors, or its agents, may be compensated for preparing research, video graphics, and editorial content. STM, LLC has been compensated up to ten-thousand-dollars cash via wire transfer by a third party to produce and syndicate content for KULR Technology Group. Inc. for a period of one month. As part of that content, readers, subscribers, and website viewers, are expected to read the full disclaimers and financial disclosures statement that can be found on our website.
The Private Securities Litigation Reform Act of 1995 provides investors a safe harbor in regard to forward-looking statements. Any statements that express or involve discussions with respect to predictions, expectations, beliefs, plans, projections, objectives, goals, assumptions or future events or performance are not statements of historical fact may be forward looking statements. Forward looking statements are based on expectations, estimates, and projections at the time the statements are made that involve a number of risks and uncertainties which could cause actual results or events to differ materially from those presently anticipated. Forward looking statements in this action may be identified through use of words such as projects, foresee, expects, will, anticipates, estimates, believes, understands, or that by statements indicating certain actions & quote; may, could, or might occur. Understand there is no guarantee past performance will be indicative of future results. Investing in micro-cap and growth securities is highly speculative and carries an extremely high degree of risk. It is possible that an investors investment may be lost or impaired due to the speculative nature of the companies profiled.
Media Contact
Company Name: STM, LLC.
Contact Person: Michael Thomas
Email: contact@primetimeprofiles.com
Phone: 973-820-3748
Country: United States
Website: https://www.kulrtechnology.com/