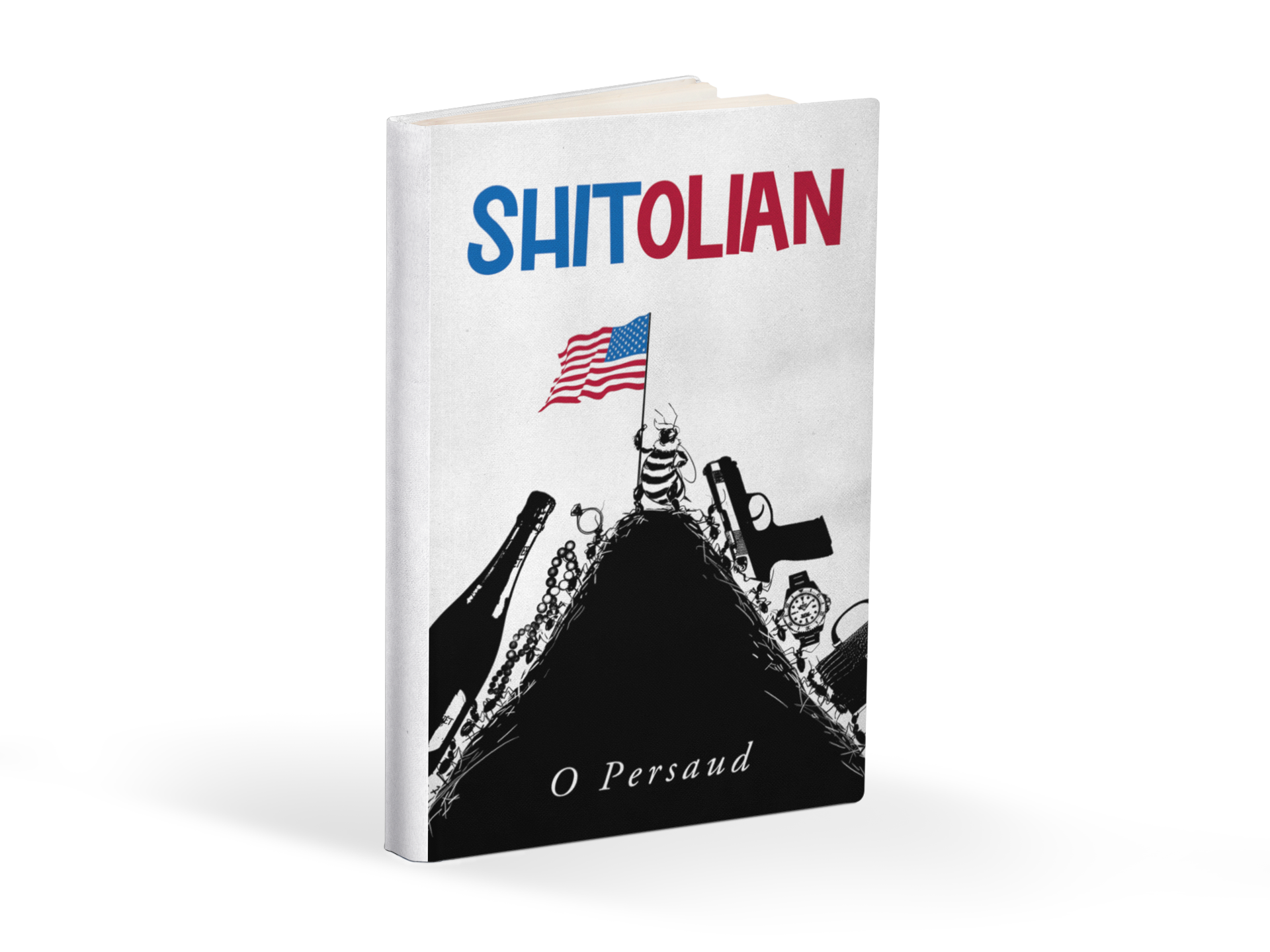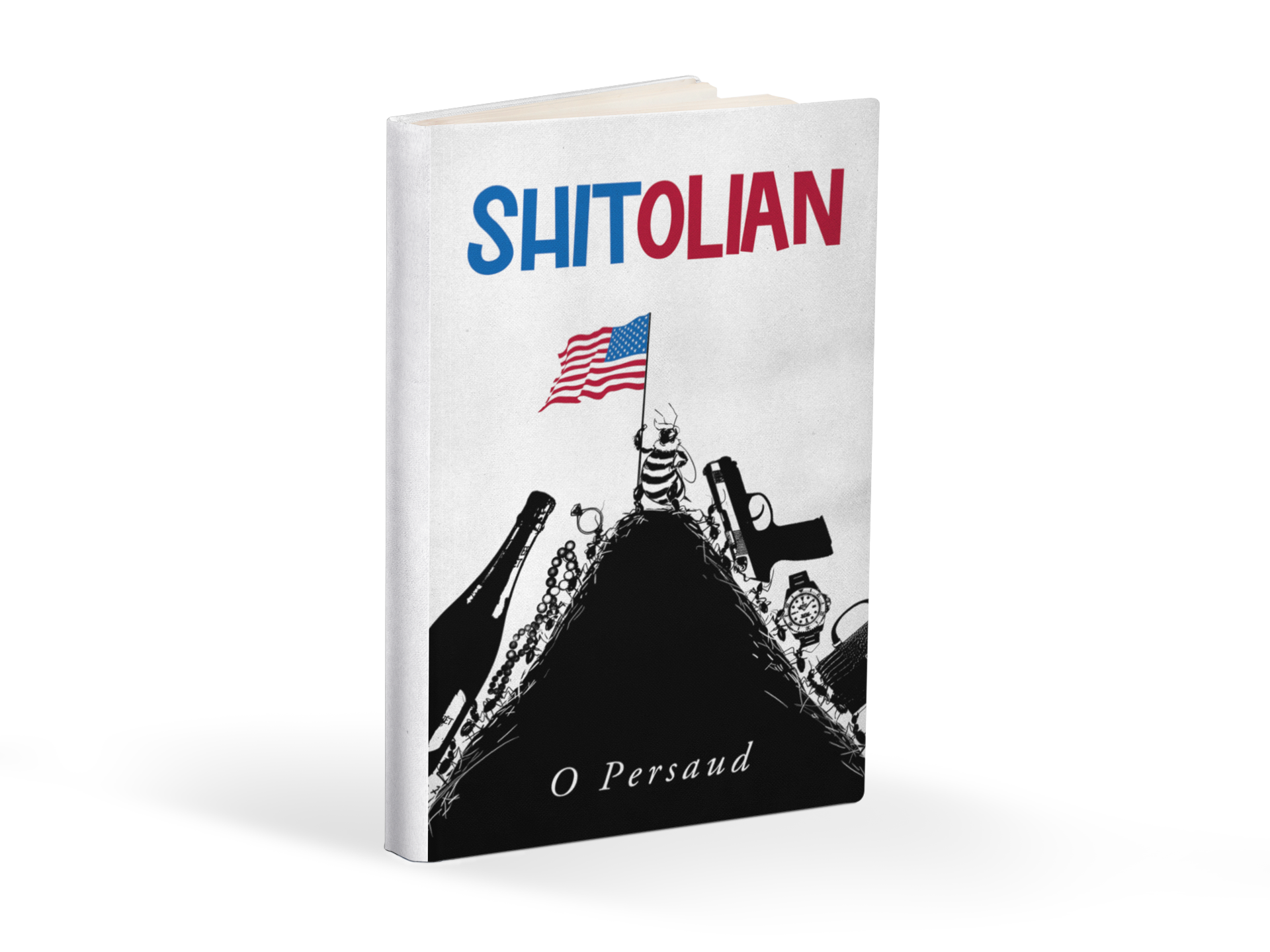 O Persaud's Shitolian is a poetry anthology that offers a no-frills examination of what we consider important as a country and where those assumptions come from.
O Persaud's Shitolian is the fourth installment of the Apple Orchard series. A powerful work of poetry, the book serves as a fearless call to action, commanding readers to ask difficult questions about the political and social landscape of America. The book is broken into four sections which reflect its major themes: race, religion, politics, and the use of language. Throughout each of these four sections, Persaud uses a variety of meters, rhyme schemes, and other devices to tell stories that challenge our perception of the world we live in and see things through a new lens. Persaud's style of poetry is both personally and socially contemplative, inviting readers to participate in his own reflection of the world and, specifically, America, as a way to bring people together to share in a common cause.
"Each poem is a different lesson or proverb that speaks of life and its struggles and how we can overcome them," says author O Persaud. An award-winning author and poet, Persaud has written and published 6 books, in addition to teaching Special Education in Washington, DC. With a passion to bring to light difficult truths related to politics, spirituality and human nature, Persaud hopes to challenge and change the lives of many. "I wish to expose readers to my unique writing style and the truth about America."
In the book, Persaud dispenses with obscure symbols and opts instead to seek and share a daring sense of clarity. The poems bounce back and forth between the aesthetically metaphorical and the unabashedly direct as Persaud uses his poetry to call into question the very function of tact in a messy and complicated world. The only thing hiding beneath the surface of his otherwise transparent style of poetry is a certain sadness — a yearning for things to be better than they are and a despondency that is often masked by indignation. However, the uncommon rejection of discretion is bold, refreshing, and speaks to the spirit of our time, which calls on us now, more than ever, to speak up.
Shitolian has been endorsed by well-known experts, authors, and reviewers around the world. Reviewer Amy Raines writes, "Shitolian has wowed me beyond my personal expectations of poetry. The raw emotion concerning the social issues written about has made it abundantly clear that the reader does not have to share the writer's viewpoint to enjoy this poetry. I recommend Shitolian to anyone who enjoys poetry that sets a new standard…This is a voice that really needs to be heard or, in this case, read." In addition, reviewer Sarah Stuart writes, "Shitolian is one of the most intriguing books of poetry I've ever read…If you sense a racial divide, muddled views on religion, or are disillusioned with the antics of politicians, Shitolian will show you that you are not alone."
Available for sale on Amazon, Shitolian will command your attention and strike your emotional core. Readers are encouraged to purchase their copy today: https://www.amazon.com/dp/B07QP36CWQ
About the Author
O Persaud is an award-winning author/poet. He is a Graduate of the University of Maryland, College Park where he studied English: The African Diaspora. He taught Special Education and mentored young children in Washington, DC for 8 years. He currently has 6 books published: Damaged Goods, The Apple Orchard, An Open Wound, Shitolian, Book Smart, and Writer's Block.
Connect with O Persaud on Social Media
https://www.instagram.com/authoromarpersaud/
https://www.facebook.com/AuthorOPersaud/
Media Contact
Company Name: Author News Network
Contact Person: Media Relations
Email: Send Email
Country: United States
Website: authornewsnetwork.com