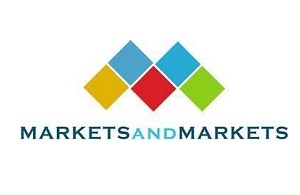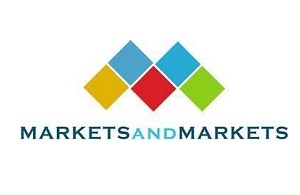 Happiest minds (India), Intel (US), PCCW Solutions (Hong Kong), Avery Dennison (US), Honeywell (US), Huawei Technologies Co. Ltd (China), NXP Semiconductor (The Netherland), E-Ink Holdings (Taiwan), Samsung Electronics (South Korea), DIEBOLD NIXDORF, Incorporated (US), Software AG (Germany), SoluM (South Korea), MINEW (China).
Smart Shelves Market by Component (RFID Tags and Readers, ESL, IoT Sensors, Cameras, and Software and Solutions), Application (Inventory Management, Pricing Management, Content Management, and Planogram Management), and Region – Global Forecast to 2026
MarketsandMarkets forecasts the global smart shelves market size to grow from an estimated value of USD 1.8 billion in 2020 to USD 7.1 billion by 2026, at a Compound Annual Growth Rate (CAGR) of 25.1% from 2020 to 2026. The smart shelves market is driven by various factors, such as adoption of enhanced inventory management to make smarter restocking decisions and real-time engagements, use of automation and intelligence for better smart shopping to boost demand for smart shelf solutions to boost the growth of smart shelves market across the globe during the forecast period.
Download PDF Brochure: https://www.marketsandmarkets.com/pdfdownloadNew.asp?id=101938228
The retail sector is undergoing massive changes, owing to the growing challenges faced by retailers. Retailers struggle to cope with challenges, such as the ever-changing customer expectations, declining customer loyalty, internal communication gap, employee retention, and management of operational efficiency. With the rise in the e-commerce trend, customers have multiple options leading to a huge decline in their reliance on brick-and-mortar retail stores. In order to minimize the adverse effects of these challenges, retailers are adopting modern-age technologies, such as IoT, ESL, and smart shelves. The focus on the adoption of IoT for operation optimization and asset management is high. This scenario is changing gradually for customer experience and marketing applications. Retailers are increasingly capitalizing on new opportunity areas, such as smart checkout, smart shelf, and location-based marketing. The increasing deployment of interactive vending machines, smart kiosks, and contactless payment technologies in retail stores proves that retailers target new revenue opportunities to enhance their hold over customers.
MarketsandMarkets has segmented the global smart shelves market into components (hardware, software and solutions, and professional services), organization size, applications, and regions. The hardware segment is further categorized into cameras, IoT sensors, RFID tags and readers, digital and LED displays, electronic shelf labels, and other hardware. By organization size, the report covers large enterprises and SMEs. The report also focuses on applications of the smart shelves market, which includes planogram management, inventory management, pricing management, content management, and other applications. The other applications include facial analysis, promotional advertisement, and theft protection. This market study has been further segmented based on regions into North America, Europe, APAC, MEA, and Latin America.
Request Sample Pages: https://www.marketsandmarkets.com/requestsampleNew.asp?id=101938228
The smart shelves market includes major vendors, such as Happiest minds (India), Intel (US), PCCW Solutions (Hong Kong), Avery Dennison (US), Honeywell (US), Huawei Technologies Co. Ltd (China), NXP Semiconductor (The Netherland), E-Ink Holdings (Taiwan), Samsung Electronics (South Korea), DIEBOLD NIXDORF, Incorporated (US), Software AG (Germany), SoluM (South Korea), MINEW (China), TraxRetail (Singapore), NEXCOM (Taiwan), Pricer (Sweden), Dreamztech Solutions Inc (US), Sennco Solutions, Inc (US), Tronitag (Germany), MAGO S.A. (Poland), SES-IMAGOTAG (France), AWM Smart Shelf (US), Wiseshelf (Israel), Caper (US), Zippin (US), and Focal Systems (UK). These players have adopted different growth strategies to expand their global presence and increase their market shares. New product launches, partnerships, and acquisitions are some of the important strategies adopted by the major players to grow further in the smart shelves market.
SES-imagotag is one of the leading players providing IoT and digital solutions to the physical stores in the world. SES-imagotag provides several solutions to retailers across the world, which include smart shelf labels, price optimization solutions, and other hardware devices and infrastructure. The company provides ESLs and associated software for retail businesses. It sells its products through a network of distributors and resellers in Europe, Asia, Australia, North America, and South America. In 2014, the company formed a strategic financial alliance with Store Electronic System (France), and currently, it is operating as a subsidiary of Store Electronic System, SES (France). The range of products that the company offers include ESLs, store management software, infrastructure, accessories and mountings, and cloud platform. In addition, the company operates in various markets, including food, consumer electronics, do-it-yourself (DIY), gardening, cosmetics, drugstore, fashion, digital signage, and industrial.
Pricer is a leading player in the retail automation market. The company helps retailers to solve key-challenges, which arise in stores, such as meeting the new retail demands, improving store operations, and task management. It provides in-store digital shelf-edge solutions used for the electronic display of product information in retail stores. It offers a communication platform that supports both segment-based and pixel-based ESLs. The company also provides services for intelligently communicating, managing, and optimizing the price and product information on the retail floor. The company's core offering is built around the smart shelves label technology using a unique and advanced optical wireless network system. Pricer's customers include retailers operating in Europe, Latin America, Africa, and Japan. The solutions offered by the company improve its customers' profitability by offering price optimization and margin control tools that help reduce personnel and printing costs. The primary sectors, which the company serves are DIY, electronics, groceries, and pharmacies. The company has an installed base of ~200 million smart shelves labels installed in almost 17,000 stores across the world in more than 50 countries.
Media Contact
Company Name: MarketsandMarkets
Contact Person: Mr. Aashish Mehra
Email: Send Email
Phone: 18886006441
Address:630 Dundee Road Suite 430
City: Northbrook
State: IL 60062
Country: United States
Website: https://www.marketsandmarkets.com/Market-Reports/smart-shelf-market-101938228.html