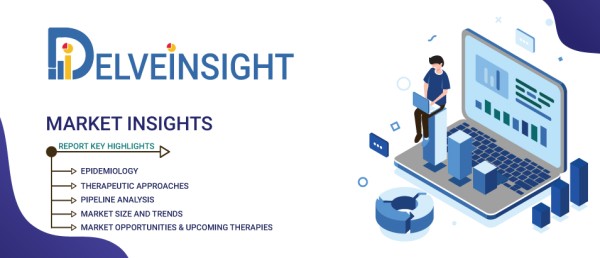 DelveInsight's "Dravet Syndrome Market Insights, Epidemiology, and Market Forecast 2032" report delivers an in-depth understanding of the disease, historical and forecasted epidemiology as well as the Dravet Syndrome Market Size and Share in the 7MM (i.e. the United States, EU5 (Germany, Spain, Italy, France, and United Kingdom) and Japan).
The Dravet Syndrome market report covers emerging drugs, current treatment practices, market share of the individual therapies, current and forecasted market size from 2019 to 2032. It also evaluates the current treatment practice/algorithm, market drivers & barriers, and unmet medical needs to curate the best of the opportunities and assess the underlying potential of the market.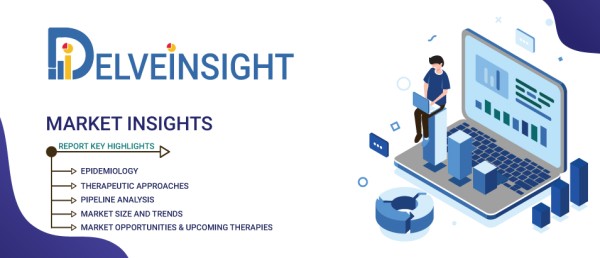 Dravet Syndrome: An Overview
According to the Dravet Syndrome Foundation, Dravet syndrome (DS) is a rare, catastrophic, lifelong form of epilepsy that begins in the first year of life with frequent and/or prolonged seizures. As per NORD (National Organization for Rare Disorders), it has been defined as a severe form of epilepsy characterized by frequent, prolonged seizures often triggered by high body temperature (hyperthermia), developmental delay, speech impairment, ataxia, hypotonia, sleep disturbances, and other health problems.
Three stages are usually identified in association with DS with "Febrile stage" being the first among them, Worsening stage" follows between 1 and 5 years of age, and "Stabilization stage" begins by the end of the first decade in which seizures are less frequent
The Signs and Symptoms of the disease involve seizures, ataxia (balance problems), motor impairment, cognitive impairment, behavioral problems, infections, bone problems, and heart rhythm irregularities.
Dravet Syndrome Market Key Facts
According to the Dravet Syndrome Foundation, Dravet syndrome is a rare, catastrophic, lifelong form of epilepsy that begins in the first year of life with frequent and/or prolonged seizures. Previously known as Severe Myoclonic Epilepsy of Infancy (SMEI), it affects 1:15,700 individuals, 80% of whom have a mutation in their SCN1A gene.

As per DelveInsight, the total incident population of Dravet Syndrome in the seven major markets was 36,300+ in 2017.

The United States accounted for the maximum number of Dravet Syndrome patients with 20,700+ cases in 2017 followed by Germany with 2,800+ cases.

DelveInsight estimates suggest that missense mutation was found to have the highest number of incident cases among the Dravet Syndrome patient population in the US.
The Dravet Syndrome (DS) market size is expected to increase at a significant growth during the study period owing to the launch of upcoming therapies, extensive research, and development, rising awareness, among several others.
The market outlook section of the report helps to build a detailed comprehension of the historic, current, and forecasted Dravet Syndrome market size by analyzing the impact of current and emerging therapies in the market. It also provides a detailed assessment of the market drivers & barriers, unmet needs, and emerging technologies.
The report gives a thorough detail of the Dravet Syndrome market trend for each marketed drug and late-stage pipeline therapies by evaluating their impact based on the annual cost of therapy, inclusion and exclusion criteria, mechanism of action (MoA), competition with other therapies, brand value, their impact on the market and view of the key opinion leaders.
Dravet Syndrome Epidemiology
The epidemiology section covers insights about the historical and current Dravet Syndrome patient pool and forecasted trends for every seven major countries (7MM) from 2019 to 2032. It helps to recognize the causes of current and forecasted trends by exploring numerous studies and views of key opinion leaders. The epidemiology section also provides the diagnosed patient pool and their trends along with assumptions undertaken.
Dravet Syndrome Epidemiology Segmentation
Incident Population of Dravet Syndrome

Seizure associated cases of Dravet Syndrome

Age-specific Incidence of Dravet Syndrome

Mutations (type and class) associated with Dravet Syndrome

Gender-specific Incidence of Dravet Syndrome
Dravet Syndrome Drugs Uptake and Pipeline Development Activities
The drugs uptake section focuses on the rate of uptake of the potential drugs recently launched in the Dravet Syndrome market or expected to get launched in the market during the study period. The analysis covers Dravet Syndrome market uptake by drugs; patient uptake by therapies; and sales of each drug.
Report's Drugs Uptake section helps in understanding the drugs with the most rapid uptake, reasons behind the maximal use of new drugs and allow the comparison of the drugs on the basis of market share and size which again will be useful in investigating factors important in market uptake and in making financial and regulatory decisions.
The report also covers the Dravet Syndrome Pipeline Development Activities and provides valuable insights about different therapeutic candidates in Phase II, and Phase III stages and the key companies in the market involved in developing targeted therapeutics. It also analyses the recent Development such as collaborations, acquisitions, and mergers, licensing patent details, and other information for emerging therapies.
Dravet Syndrome Therapeutics Analysis
Current treatment options are limited, and the constant care required for someone suffering from Dravet syndrome can severely impact the patient's and the family's quality of life. Patients with Dravet syndrome face a 15-20% mortality rate due to SUDEP (Sudden Unexpected Death in Epilepsy), prolonged seizures, seizure-related accidents such as drowning, and infections.
To provide effective therapeutics solutions, globally some of the key companies are actively working towards the development of new therapies for Dravet Syndrome. The launch of the emerging therapies is expected to transform the treatment dynamics.
Get the PDF Sample of the Report:- https://www.delveinsight.com/sample-request/dravet-syndrome-market
Some of the key companies in the Dravet Syndrome Market include:
GW Pharmaceuticals

Ovid Therapeutics

Takeda

Biocodex

Zogenix

PTC Therapeutics

Epygenix Therapeutics
And several others
Dravet Syndrome Therapies covered in the report include:
Diacomit:

Epidiolex

Ataluren

Soticlestat (OV935/TAK-935)

Fintepla (fenfluramine)
And many more
Get More Detailed Insights into the Emerging Therapies & Key Companies:- https://www.delveinsight.com/sample-request/dravet-syndrome-market
Table of Content
1. Key Insights
2. Executive Summary
3. Dravet Syndrome Competitive Intelligence Analysis
4. Dravet Syndrome Market Overview at a Glance
5. Dravet Syndrome Disease Background and Overview
6. Dravet Syndrome Patient Journey
7. Dravet Syndrome Epidemiology and Patient Population
8. Dravet Syndrome Treatment Algorithm, Current Treatment, and Medical Practices
9. Dravet Syndrome Unmet Needs
10. Key Endpoints of Dravet Syndrome Treatment
11. Dravet Syndrome Marketed Products
12. Dravet Syndrome Emerging Therapies
13. Dravet Syndrome Seven Major Market Analysis
14. Attribute Analysis
15. Dravet Syndrome Market Outlook (7 major markets)
16. Dravet Syndrome Access and Reimbursement Overview
17. KOL Views on the Dravet Syndrome Market.
18. Dravet Syndrome Market Drivers
19. Dravet Syndrome Market Barriers
20. Appendix
21. DelveInsight Capabilities
22. Disclaimer
*The table of contents is not exhaustive; the final content may vary.
Request Sample Report here:- https://www.delveinsight.com/sample-request/dravet-syndrome-market
Trending Healthcare Reports By DelveInsight
Anesthesia Workstation/Machines Market
DelveInsight's "Anesthesia Workstation/Machines Market" Research report covers historical and forecasted market size and share as well as the market trends, ongoing developments, key Companies, and the emerging product in the market. Globally, some of the key companies such as Carefusion Corporation, Covidien plc, Dragerwerk AG & Co. KGaA, Getinge Group, Fisher & Paykel Healthcare, GE Healthcare, Philips Healthcare, Smiths Medical, DRE Medical, Teleflex Incorporated, Masimo Corporation, among others are actively working in the Anesthesia Workstation/Machines Market.
About DelveInsight
DelveInsight is a leading Business Consultant, and Market Research Firm focused exclusively on life sciences. It supports pharma companies by providing end-to-end comprehensive solutions to improve their performance.
Media Contact
Company Name: DelveInsight Business Research LLP
Contact Person: Shruti Thakur
Email: Send Email
Phone: 09650213330
Address:304 S. Jones Blvd #2432
City: Las Vegas
State: NV
Country: United States
Website: https://www.delveinsight.com/