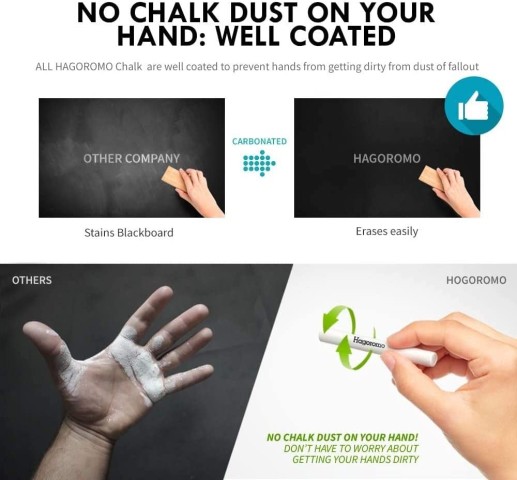 The Dustless, Stain-Free Way to Write and Draw.
March 3, 2022 – Do you remember the last time you wrote with chalk? If your answer is anything other than "never," then you're probably familiar with the dust and stains that come along with it. But now, there's a new kind of chalk on the market that promises to change all that: HAGOROMO Fulltouch Color Chalk.
Unlike traditional chalks, HAGOROMO Fulltouch Color Chalk are well coated and won't produce any dust or stains, so you can write and draw without having to worry about ruining your hands. Plus, they come in a variety of fun colors, so you can unleash your inner artist without never having to worry about stained, dusty hands again!
For centuries, people have been plagued with stained and dusty hands when using chalk in classrooms or anywhere else. Now, HAGOROMO has created a solution to this age-old problem by introducing its innovative Fulltouch Color Chalk into the market. These chalks are coated to ensure that your hands will never come into contact with any of the dust from chalk ever again! This means you don't need to worry about getting dirty or staining clothes either.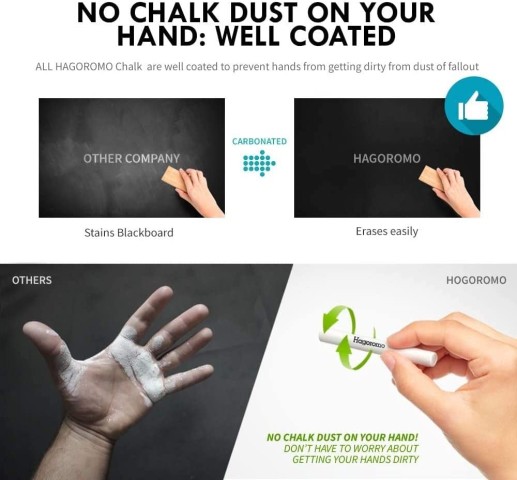 Here are a few more reasons why the HAGOROMO Fulltouch Color Chalk stands out among other chalks on the market:
Vibrant and concentrated: All chalks are highly concentrated in color, giving off a vibrant and bright color in writing and drawing. This ensures great visibility and makes it perfect for use in large classrooms or lecture halls.
No Mistakes: These chalks erase easily leaving little to no residue on the chalkboard when removed. The chalk can be easily washed from most objects of clothing without leaving any unwanted permanent marks. The chalk generates little dust and fallout, minimizing the chances of smudging and messes when writing or drawing.
Economical Use: Unlike other chalkboard or sidewalk chalks, HAGOROMO chalk is highly dense meaning that its shelf life is longer as it is consumed very slowly due to compression molding, drying system, and special thermal treatments. There is no need to use a lot of chalk to generate vibrant and colorful art, a little goes a long way!
Non-toxic and Eco-friendly: Made from high-quality natural calcium carbonate, this chalk is non-toxic and safe for kids and professional use. Every single HAGOROMO chalk is packaged and inserted in foam slots one by one to avoid breakage.
With a range of colors to choose from, you can get creative with your drawings and designs.
HAGOROMO Fulltouch Color Chalk is now available for purchase on Amazon, get yours today!
Media Contact
Company Name: HAGOROMO
Contact Person: Andy Hong
Email: Send Email
Phone: +82 70-4038 9303
Country: South Korea
Website: https://www.amazon.com/HAGOROMO-Fulltouch-Color-Chalk-White/dp/B01HDNUXBW/