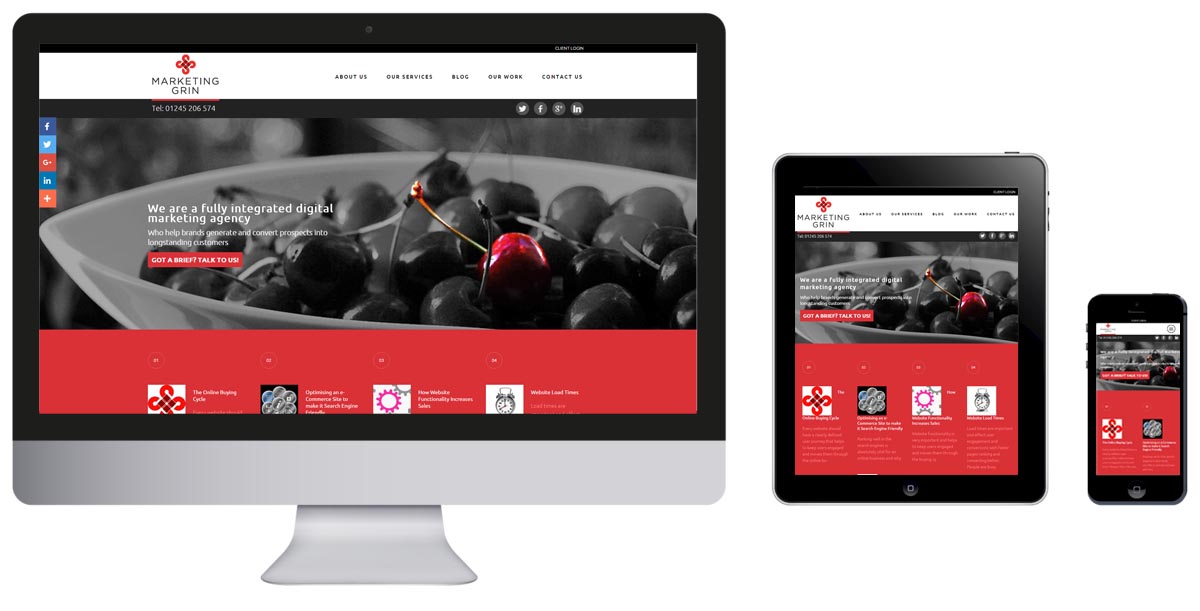 Marketing Grin has launched a new, redesigned website that is more user focused with more emphasis placed on their blog where they give free digital marketing advice.
Marketing Grin has recently released their new website with the aim to better improve user experience and with more emphasis on their blog. The blog is a great resource for businesses both large and small with free digital marketing advice on how to improve reach, boost engagement, nurture prospects and importantly, to convert prospects into long-standing customers.
Jack Willis from Marketing Grin explains: "As a digital marketing agency, companies look to us to show them the way in an often hazy and confusing arena. We are keen to emphasise that a website is a business tool and it is important to utilise it as much as possible. Too many businesses have brochure style sites that do little other than look pretty. With a great strategy and plenty of work, your website can become your main business tool generating a huge amount of sales."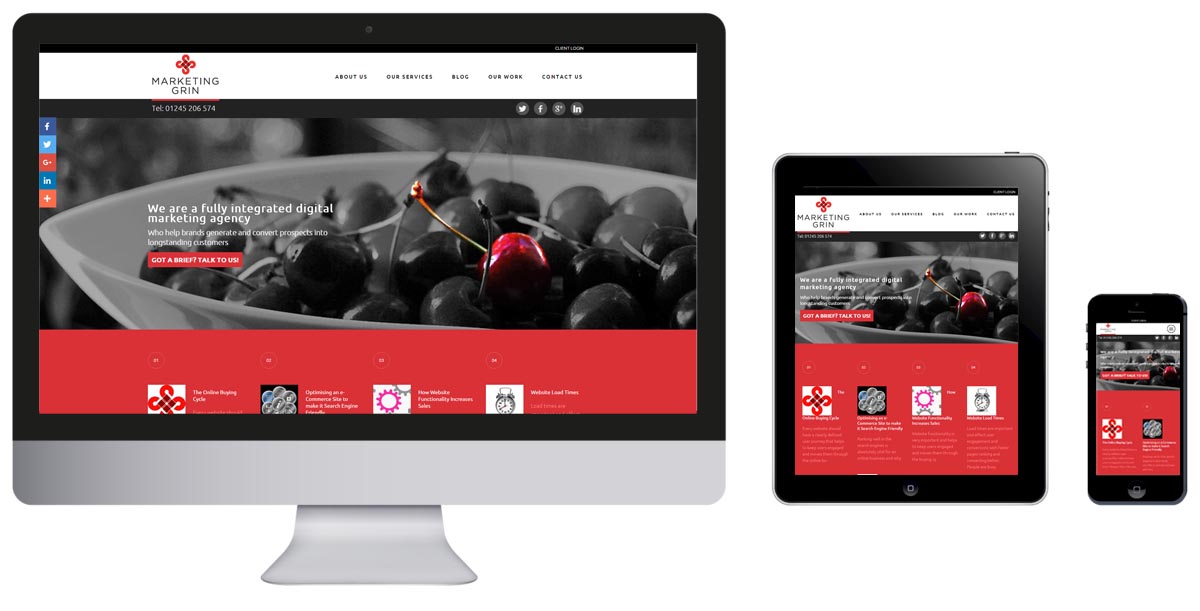 He went on to say "We try and create websites that not only look great and are user friendly, but ones with a clear online buying cycle. We believe websites should have a clear purpose which in most cases is to generate sales or sales leads. Although e-Commerce sites are more complicated to build in development terms, in terms of strategy they are often less complicated as they have a clear purpose – to sell. B2B sites don't always have an obvious purpose and so we have to work with the company to design an online buying cycle. Generally the aim is to generate sales leads but how this is achieved depends on the business and the industry. We also look at how prospects that are not ready to buy can be kept in the buying cycle and nurtured with the help of digital marketing channels."
"As an agency there is lots we can do to help businesses but they need to be at the right stage to get the most out of our services. We offer a complete digital marketing experience that helps brands to improve reach, increase engagement and to convert prospects into long-standing, loyal customers. While this generates huge returns on investment, it is aimed at medium to large sized companies with a dedicated sales and marketing team. We are naturally still keen to help smaller companies and offer valuable digital marketing advice on our blog to help companies improve their digital marketing. Then when they have an established digital presence, we can then help them to reach the next level."
"Our new website has placed more emphasis on our blog with a greater focus on content marketing and very much matches the digital blueprint that we profess to our clients."
Marketing Grin is a full service digital marketing agency who help brands increase reach and engagement, generating sales leads. With the help of a well-designed website and a blend of digital channels, we guide users through the online buying cycle helping companies to convert prospects into long-standing, loyal customers.
Media Contact
Company Name: Marketing Grin
Contact Person: Jack Willis
Email: info@marketinggrin.com
Phone: 01245206574
Address:Waterhouse Business Centre, Unit 85, 2 Cromar Way
City: Chelmsford
State: Essex
Country: United Kingdom
Website: http://www.marketinggrin.com