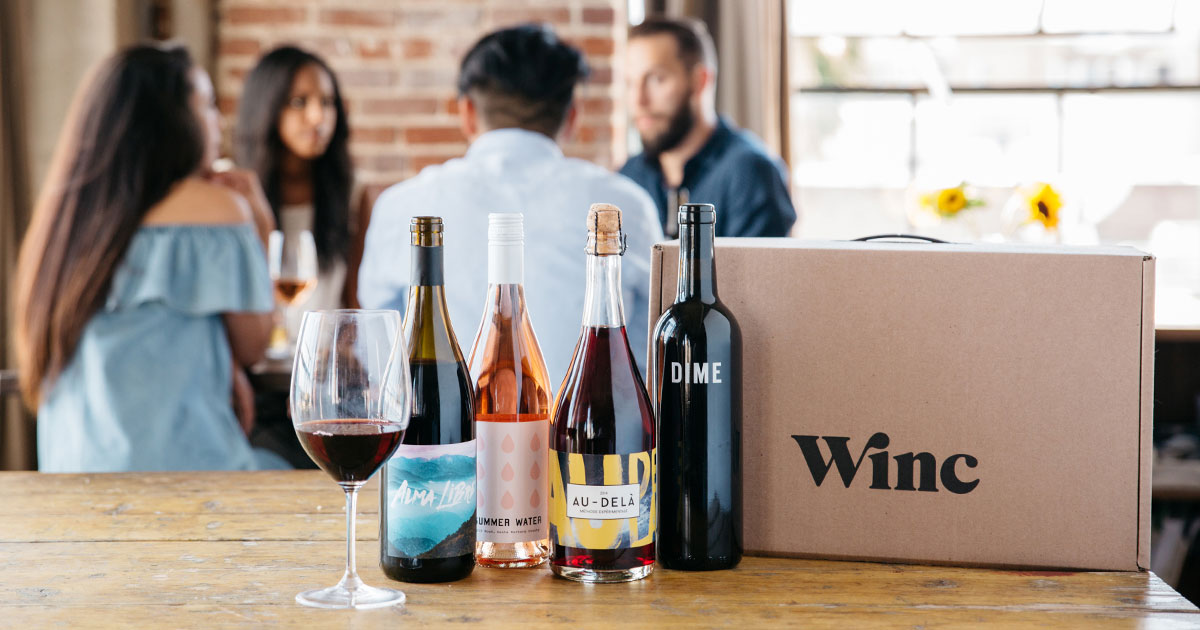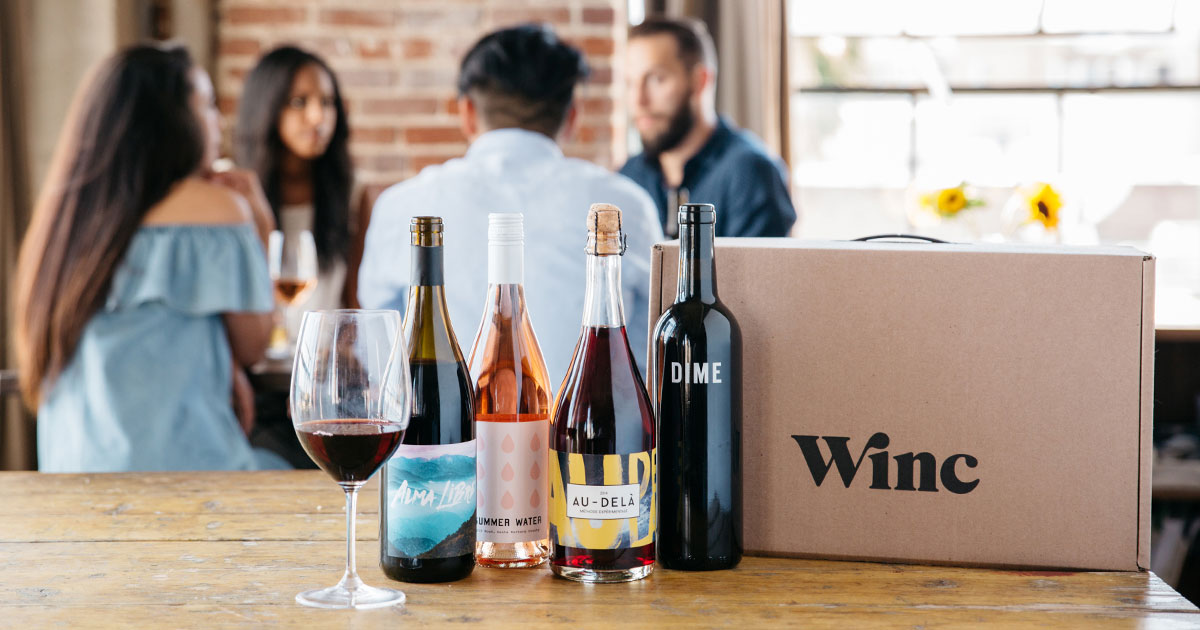 Winc, Inc. (NYSE Amer: WBEV) shares may be lower in sympathy with broader market weakness, but that weakness does something good: it exposes investment opportunity. In fact, from an operational perspective, WBEV looks to be doing everything right. Revenues are up, product expansion, market penetration, and an acceleration in its omnichannel business strategy to get more products on more shelves are a few examples. Surging revenues are a result of checking those boxes.
Better still, since becoming a publicly-traded stock last year, WBEV is proving itself capable of capturing a substantial share of a combined DTC and wholesale marketplace that puts hundred-million-dollar revenue-generating sales opportunities right in its crosshairs. Thus, while revenues surged year-over-year, it's a likely starting point for better times ahead. Even better, in addition to WBEV finishing 2021 with best-ever across the board performance, 2022 is shaping up to be even better. And that position is likely to help WBEV reclaim its $8.66 share price reached in January faster than many expect. If so, a more than 115% gain could be in play from current levels.
The ironic part about today's lower share price is that WBEV is doing much better now than when they scored that much higher price. Hence, taking advantage of the investment opportunity when prices appear appreciably undervalued may be a timely consideration. Actually, it's a compelling one.
Accelerating Its Growth
Moreover, that consideration is rooted in substance. As a matter of fact, Winc is showing it knows how to drive revenues higher even in turbulent markets. Better yet, the combination of fundamentals, trends, and ability to send revenues higher in multiple channels indicates a common theme- WBEV is in hyper-growth mode. Thus, a return to YTD highs of $10.37 may happen faster than many expect. In fact, when WBEV gains traction, look out above.
That move won't happen by accident. Instead, it would result from Winc being better positioned than ever operationally to facilitate potentially exponential growth in 2022. And more than positioned well, they have the assets and team in place to execute its mission. Already, WBEVprovided updates for how they can best an impressive Q3 2021 by expanding wholesale markets. In addition, WBEV isn't light on optimism. They provided guidance indicating revenue generation in 2022 could appreciably surpass its 2021 totals. And here's the better news on that front; a spike in revenues could come sooner than later, with WBEV expecting traction on that front to start in the current quarter.
But revenues aren't the only metric investors should focus on. While it's a value driver, Winc shares are likely to benefit from potentially bullish updates in the queue. One could tag onto its 106% increase in its wholesale sales in 2021, with WBEV expected to announce at least three new labels added to its core wine brand repertoire.
Moreover, as part of that launch, Winc intends to reach wider audiences and enhance revenues beyond the roughly $18 million posted in Q3 2021. A big reason to be bullish on that front is that WBEV has done exceptionally well to put in place distribution deals to penetrate sales into its targeted markets. Notably, they inked deals with global retail giants including Walmart, Whole Foods, Albertsons, HEB, Central Market, and HyVee. These distribution deals are expected to bear fruit starting in Q4, and those year-end results are imminent.
Even better, while WBEV may have earned traction from those agreements in Q4, the expectation is that they will come with a revenue-generating tailwind for all of 2022. Hence, the valuation disconnect at current share prices is more than attractive; it presents an actionable opportunity.
Targeting Key Demographics
By the way, the 106% growth of Winc's wholesale division last year wasn't incidental; the combination of its intelligent strategic decisions and outstanding products made that significant expansion possible. Better yet, it's a plan in motion. Winc encourages growth by penetrating the burgeoning North American organic wine market, which is anticipated to grow to $3.9 billion by 2027.
In addition, and on top of its excellent distribution strategy, unlike many peer companies, Winc has the capital to maximize the efficiency of its production processes. Therefore, recent revenue expansion at WBEV could be typical of the company moving forward. As a matter of fact, WBEV is currently one of the fastest-growing at-scale wineries in the country, opening Winc up to capitalize on significant opportunities in the North American organic wine market.
Keep in mind, too, Winc is seizing its opportunities in a market supported by surging demand from consumers spending billions on new varieties of wines, especially organic, which plays directly to WBEV's wheelhouse.
In fact, the organic wine market that Winc targets is expected to grow at 11.6% per year. Clearly, Winc is in the right space at the right time. But its decision to focus on the organic markets by targeting a millennial demographic has another benefit. It serves a consumer market whose preferences are increasingly transitioning to healthier and more sustainable products. By the way, part of WBEV's success comes from knowing its target markets well. And that makes them ideally positioned to focus their promotional resources on its target demographic to compound the returns from an aggressive marketing ad branding strategy.
Already, Winc's targeted marketing strategy is proving to be effective on the ROI front. However, it's also important to know that WBEV is doing more than just meeting an increasing demand for its products across demographics. Winc also focuses its outreach toward the consumers who want its products the most: millennials.
Last March, a Wine Intelligence Report announced that younger consumers comprise the largest demographic of organic wine sales. This is indeed consistent with Winc's sales records, with millennials making up 76% of WBEV's direct-to-consumer (DTC) customers. Knowing this, and on target from a marketing perspective, Winc has successfully met that surging demand through an omnichannel sales model, giving it a leg up on the competition. Early success should breed more.
Finding the Best of Both Sales Channels
That's not all. In addition to its strategies surrounding distribution and marketing, Winc's track record of landmark acquisitions enhances its product catalog and provides new means to drive higher revenues. Last year, the company acquired assets from Natural Merchants, increasing its catalog of unique wines from 18 to 48. So far, these new SKUs have paid off handsomely, with its DTC organic wine sales rising 19.8% year over year through December 8, 2021. As a matter of fact, organic wines have significantly outsold their non-organic counterparts, comprising about two-thirds of WBEV's products sold in Q3 2021.
Indeed, this acquisition has already proven itself ROI-positive for Winc, contributing to an impressive increase in organic wine sales. In fact, organic wines made up 81% of the company's sales at Whole Foods in November 2021, a 23% increase from Q3 2021. Winc's organic wine catalog includes some of the company's most popular products, including Cherries & Rainbows, Pizzolato, Biokult, and Les Hauts de Lagarde. While it's a good sign that Winc is earning an increasing share of the revenue from organic wines, the company isn't stopping there.
To accelerate growth across DTC and wholesale channels, WBEV has its sights set on building new relationships with suppliers offering popular organic wine categories, including Prosecco, orange wine, and even non-alcoholic wine. Traction on this mission is expected this quarter, with an update on progress likely included in its upcoming 10-K report. Expectations are bullish.
Surpassing Revenue Records During Market Downturns
Thus, despite a challenging start to 2022 for all stocks, WBEV's current share prices suggest that its valuation is disconnected from the intrinsic reality of its asset portfolio. While that's an obvious justification for higher prices, the more critical factor for investors is proof of growth, and Winc checks that box.
Winc's revenues increased to $18.5 million, passing the high end of the company's pre-IPO projection. Remember, these increases come at one of the most turbulent pandemic-influenced times in business history. And while its 3.4% increase may not seem impressive on its own, it's important to note that the jump came on top of one of WBEV's most lucrative quarters in its history. Hence, beating a best-ever comp is an impressive accomplishment despite it not showing in a way to attract appropriate investor attention. Still, what can't be denied is that WBEV is doing things its competitors may not be doing- growing.
That' supported by WBEV's wholesale division delivering explosive growth, posting a 106% to $5.5 million in sales last year. That upward trend, by the way, began in 2020 and is still steepening. In fact, skyrocketing demand for its products through its wholesale channels alone puts WBEV in an enviable position to create significant shareholder value in 2022. And they don't have to go it alone.
11,476 Retail Contracts, Going On 50,000
The increase in Winc's wholesale channel has resulted in an equally significant presence on store shelves for the company. And for each new distributor placing Winc's products on their shelves, the company's revenue opportunities become more numerous. Remember, these distributors and retailers don't act as storage facilities; they only want Winc's products because they sell. That makes sense. Better yet, its product lineup looks so good that, as noted, Winc has forged deals with some of the country's largest big-box retailers, including Walmart, Albertsons, HyVee, Target, and Trader Joe's. The scale of these retailers makes them tremendous opportunities for additional revenue streams for Winc. But, they aren't the only clients driving the WBEV value proposition.
While those large retailers present tremendous opportunities, they are only a fraction of Winc's 11,476 client list. By the way, that total represents a 53% increase from mid-2020 numbers. And while that total may seem staggering at first for a company with Winc's share price, WBEV has no intentions of being content. In fact, the company is aiming for 50,000 accounts in the next few years, achieving that ambitious goal by offering its unique catalog of organic wines to the consumers that demand it most.
Moreover, hard work and offering attractive brands are paying off. The company has achieved a 34% increase in sales from its core wine brands, reaching a record high of 44,797 units. Contributors to that growth come from catalog leaders like Pizzolato, Les Hauts De Lagarde, Summer Water, and Cherries and Rainbows. But, while those are star performers now, Winc's plans to expand its core offerings to eight brands could drive unit sales substantially higher.
As a matter of fact, the Nielsen Wine Report shows that Winc's flagship Summer Water brand boasts the 4th highest sales growth rate among rosés, despite having the second smallest all commodity volume. This indicates that Winc is more than positioned for growth; it has the right products to facilitate the move.
Looking Toward a Breakthrough 2022
At the end of the day, investing in the known is a good strategy. And there, investors doing some due diligence about WBEV can and have learned a lot. Foremost, deals made and new product development indicate that revenue-generating momentum is on WBEV's side. In turn, a reasonable expectation is double-digit percentage growth in revenues and client acquisition.
Additionally, with WBEV completing its $22 million IPO last year and moving forward with more than $18 million in cash and less than $7 million in total debt at the end of Q3, Winc is better positioned than ever to create shareholder value in 2022. Moreover, investors should be impressed by the company's capital structure, with only 13,159,170 shares of common stock outstanding and 14,125,942 shares outstanding on a fully diluted basis. Hence, a low float stock can make big moves. And with positive updates expected, that may be the case in early 2022.
Here's the bottom line: While 2021 was a transformative year for Winc, all indicators suggest they have no intentions of slowing down. In fact, they are accelerating growth in ways many didn't see coming by expanding its already impressive catalog and forging deals with global retail giants and distributors to get its wines onto tens of thousands of store shelves and restaurant tables across the country. The better news- WBEV is only getting started.
Thus, a sum of its parts calculation even at this stage of its young public life makes a compelling argument…Winc, Inc. stock may be a value proposition too good to ignore. Consider toasting the opportunity.
Disclaimers: Level3Trading is responsible for the production and distribution of this content. Level3Trading is not operated by a licensed broker, a dealer, or a registered investment adviser. It should be expressly understood that under no circumstances does any information published herein represent a recommendation to buy or sell a security. Our reports/releases are a commercial advertisement and are for general information purposes ONLY. We are engaged in the business of marketing and advertising companies for monetary compensation. Never invest in any stock featured on our site or emails unless you can afford to lose your entire investment. The information made available by Level3Trading is not intended to be, nor does it constitute, investment advice or recommendations. The contributors may buy and sell securities before and after any particular article, report and publication. In no event shall Level3Trading be liable to any member, guest or third party for any damages of any kind arising out of the use of any content or other material published or made available by Level3Trading, including, without limitation, any investment losses, lost profits, lost opportunity, special, incidental, indirect, consequential or punitive damages. Past performance is a poor indicator of future performance. The information in this video, article, and in its related newsletters, is not intended to be, nor does it constitute, investment advice or recommendations. Level3Trading strongly urges you conduct a complete and independent investigation of the respective companies and consideration of all pertinent risks. Readers are advised to review SEC periodic reports: Forms 10-Q, 10K, Form 8-K, insider reports, Forms 3, 4, 5 Schedule 13D. For some content, Level3Trading, its authors, contributors, or its agents, may be compensated for preparing research, video graphics, and editorial content. As part of that content, readers, subscribers, and website viewers, are expected to read the full disclaimers and financial disclosures statement that can be found Level3trading.com/disclaimer.
The Private Securities Litigation Reform Act of 1995 provides investors a safe harbor in regard to forward-looking statements. Any statements that express or involve discussions with respect to predictions, expectations, beliefs, plans, projections, objectives, goals, assumptions or future events or performance are not statements of historical fact may be forward looking statements. Forward looking statements are based on expectations, estimates, and projections at the time the statements are made that involve a number of risks and uncertainties which could cause actual results or events to differ materially from those presently anticipated. Forward looking statements in this action may be identified through use of words such as projects, foresee, expects, will, anticipates, estimates, believes, understands, or that by statements indicating certain actions & quote; may, could, or might occur. Understand there is no guarantee past performance will be indicative of future results.Investing in micro-cap and growth securities is highly speculative and carries an extremely high degree of risk. It is possible that an investors investment may be lost or impaired due to the speculative nature of the companies profiled.
Media Contact
Company Name: Level3Trading.com
Contact Person: K. Kellis
Email: info@level3trading.com
Country: United States
Website: https://www.winc.com/